Mobile Disco DJ Chelmsford
UPTOWN CLUB ENTERTAINMENTS SUPPLYING PROFESSIONAL DISCOS OR KARAOKES ((FOR 30 YEARS)) FOR WEDDINGS, BIRTHDAYS, THEME NIGHTS, ANNIVERSARY PARTIES, SCHOOL DISCOS, CHRISTMAS AND NEW YEARS EVE FUNCTIONS, HEN NIGHTS, AND A WHOLE LOT MORE OVER THE ESSEX , HERTFORDSHIRE AND LONDON AREA.
Here at Uptown Club we have always prided ourselves in supplying all sorts of musical entertainment in and around Chelmsford and surrounding areas..
If you're looking for something special for your own occasion.
Feel free to telephone us to discuss your own particular requirements.
Uptown Club Entertainments can provide the ideal DJ for your private party, pub or club.
With a wide range of professional, reference checked DJs, we can guarantee that your event will go with a swing.
Remember, the DJ can make or break your night.
Planning your Wedding disco?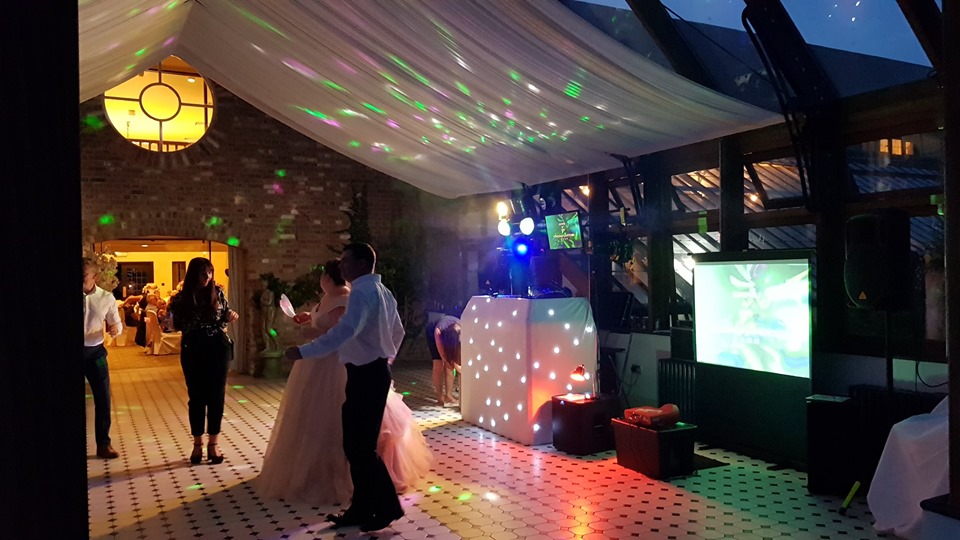 Your wedding should be one of the happiest days of your life – a special opportunity to have the perfect day, celebrating your love for each other with all your family and friends.
There is only one opportunity to get this right, so every decision you make in achieving this is critical. It is therefore not surprising just how stressful attempting to arrange your wedding may become.
YOUR WEDDING DISCO can assist you in relieving some of that stress.
Music is an essential element to setting the mood in a wedding ceremony and reception. Without the right music, you will not be able to create the romantic and festive ambiance in your wedding. This is why it is important for you to be careful when hiring a wedding DJ.
Karaoke Hire (WITH OR WITHOUT A DISCO)
If you love a bit of karaoke, then why not hire one of our top of the range systems for all the friends and family to sing along to? We have a great selection of hundreds of tunes with professionally produced backing tracks to choose from on our easy to use and affordable karaoke systems, which include hits guaranteed to get all ages singing away.
Our Karaoke Hire Couldn't be Easier
We deliver all the equipment, set it up and demonstrate it to you and collect it when you're finished to make everything that much easier for you. All our products are regularly checked and tested to ensure safety and reliability.
Uptown Club Entetainments provide the best DJs for your party. We also represent the area's most talented Karaoke DJs. Choose from thousands of songs, in dozens on genres.
All DJ's have printed song lists, on-screen display of song words and a great personality to help cover those awkward moments when you realise you or your guests cant sing as well as you thought!
We work with many local schools and can offer references to anybody wanting a dj.
Schools often need djs with PLI insurance and/pat testing too.
We can help you.