Theme Nights
Theme Nights and more
"WHAT OTHER ENTERTAINMENT CAN YOU GET FOR YOUR VENUE/ PARTY?"
FUN THEME NIGHTS!!
WE CAN ALSO SUPPLY WEDDING DISCOS OR KARAOKES, BIRTHDAYS, THEME NIGHTS, ANNIVERSARY PARTIES AND A WHOLE LOT MORE OVER THE ESSEX , HERTFORDSHIRE AND LONDON AREA

BACK TO THE 80's VIDEO DISCO NIGHTS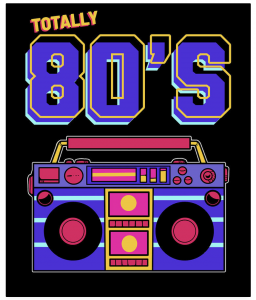 Here at Uptown Entertainments we have always prided ourselves in supplying all sorts of musical entertainment.
If you're looking for something special for your own occasion.
Take a look below at some of the types of functions available to you through us. Feel free to telephone us to discuss your own particular requirements.
to see the party gallery including all the theme nights we can do for you.
KARAOKE & SINGALONG NIGHTS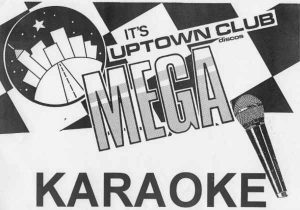 Including a disco or not, no one can deny that Karaoke nights are very popular. Indeed, it's a chance for people to bring their singing talents to the stage instead of just in the bathroom. It's great for getting an extra atmosphere of fun not just a disco alone. With three different types of Karaoke systems available, you get a night of fun suited for your pocket. Details of the different systems are available just by telephoning our sales team at Uptown Club.
FANCY DRESS/THEME NIGHTS
Want to remember the 1960s, 1970's, the 1980s or even the War Years? The style of the night is completely up to you. A great deal more fun to attract the right crowd for your party. A night to remember times gone by…making it fancy dress adds even more fun for your guests. We can even help you with reduce rate fancy dress hire.
BAD TASTE PARTY NIGHTS
Macarena, Saturday night, Tragedy, Agadoo, Birdy song, The Wombles, Star Trekkin, Mr Blobby, Save all your kisses for me etc. Everyone can remember a song that just simply in words was cheesy!!!! Yet these records are usually great party tunes or they were in their day. Have an evening where those tunes just come back to make you cringe. Your DJ will supply request slips FREE OF CHARGE to add to the night. Why not make it fancy dress with a prize for the best costume?
SCI-FI & FANTASY NITES
"Do the time warp" and" Beam me up Scotty!" Take a trip into the future with a fancy dress evening disco that's out of this world. See your guests turn up as the crew from Star Trek, Dr Who and any of the favourite TV shows around. With a prize for the best outfit, this type of night will attract extra people who wouldn't normally go to a theme night disco. Did you know there are over 10000" Trekkers" in the u.k?
check out the cult tv web site for the disco with the stars night
SINGLES ZONE DANCE NITES
A cheap way of getting people in your venue on quiet nights of the week. With many single, divorced and separated people in the area looking for a chance of meeting a new partner, your compare DJ will help introduce couples to each other. You never know, they may book your venue for their wedding! A great social way to get people to meet each other. They can get your dj to pass on love messages.
BACK TO SKOOL NITES DISCOS
Remember the tunes you danced to when you were at school? Relive your youth again with all the classic songs like "Baggy Trousers", "Schools out", "Grease" and "Another Brick in the wall" The era you cover is completely up to you. A night to remember times gone by…making it fancy dress adds even more fun for your guests. We can even help you with reduce rate fancy dress hire. Just contact your sales team at Uptown Entertainments for more details.
HOUSE & GARAGE/ R'n'B NITES
Get the trendy youngsters in your venue with a "Hip Hop Happening" DJ with MC too. Advertise it as "A night for would-bee DJS to have a go too with your top DJ giving them a hand. A new Fatboy Slim could be just around the corner!!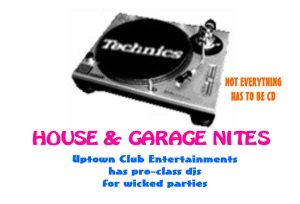 Vicars & Tarts Fancy Dress Party.
A fun and different way of doing a fancy dress night. Men dressed as women, women dressed as men. Who knows if they are a man or a woman? Great fun for the over 18s only. Some adult party games thrown in for good measure.
Birthdays, Engagements, Weddings, Anniversaries, Hen nights, Stag Parties, Football presentations, Children's parties, Chart & Dance nights, Charity Functions, Pubs & Clubs, Wartime Celebrations, Christmas Parties and a Whole Lot More………………..
"WE CARE THAT YOU GET THE BEST FOR LESS"
THIS IS ONLY A SMALL LIST OF WHAT WE CAN DO FOR YOU..
PLEASE CALL US FOR ENTERTAINMENT SUITED FOR YOUR OWN NEEDS
Email uptownentertainments@outlook.com